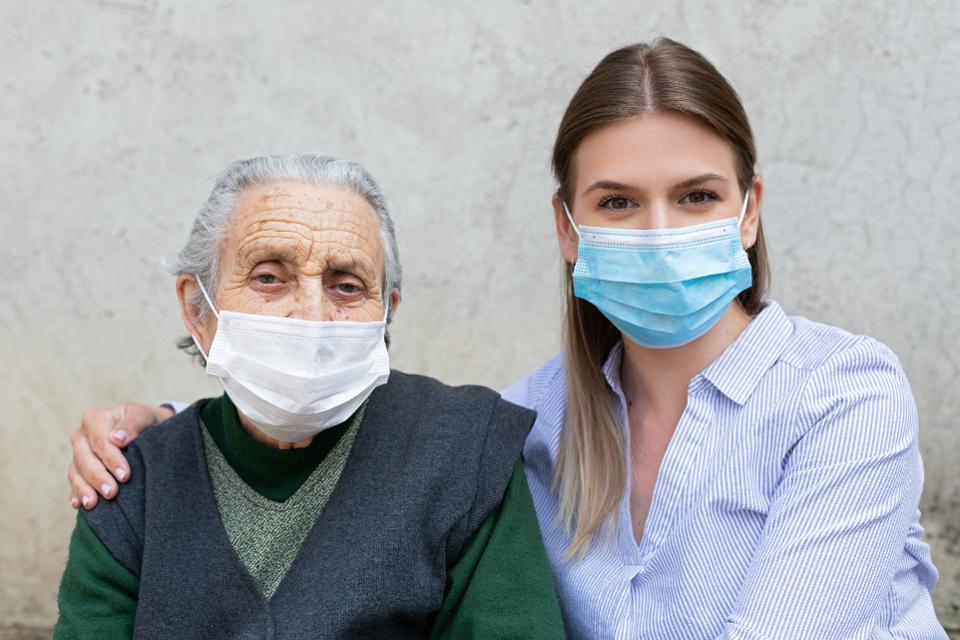 Over the past few months, we have received many calls from family members upset and frustrated that they are not able to see their loved ones living in assisted living, skilled nursing, or memory care facilities. Many families soon realized that the required care was more than they could provide themselves.
Elizabeth's mother Pearl lives in a memory care facility. She has dementia and needs 24-hour care. Recently, she has had more swallowing difficulty and was choking on her food. After a swallow study, her diet was changed; however, Pearl needs more help during meal times as it may take 60 minutes to finish a meal safely. Blue Water caregivers started one-on-one, daily care with Pearl to ensure she had the support she needed during meal times. Elizabeth received up to date information on her mother's daily routine from the staff. Having a daily connection with a caregiver helped to ease fears and increase quality communication between Elizabeth and Pearl.
With a home care agency, caregivers can provide one-on-one care and assistance with toileting, exercise, meals, and hobbies while in a memory care community. Many facilities are having meals in resident rooms and personalized care can be a benefit during this time. They can promote good hand hygiene and ensure all high touch surfaces get disinfected regularly for safety. Many assisted living and memory care communities are allowing home care providers access as long as they are screened for symptoms of COVID-19 prior to their shift, wear masks, and follow CDC guidelines.
Sarah Hyde-Williams, founder of Senior Living Advisors of Austin shares the benefits of additional support for residents in assisted living and memory care communities. "Having that extra peace of mind…knowing that your loved one's care is foremost in the minds of all involved is worth additional costs. The community staff, along with the home care staff, do their best at meeting every need that the residents have during this time. They take into consideration a resident's physical, emotional, psychological, and spiritual needs. Home care plays an integral role."
If you want to learn more about how having one-on-one care could benefit your loved one in memory care for the facility please call Blue Water Homecare 512-872-2955. We can schedule a complimentary in-home or virtual consultation to see how we can support your family member during this unprecedented time.