Home Health Care Services in Austin
For your loved ones electing to age in place at home, there may come a time when they need assistance navigating through their daily routines.  
Blue Water Homecare offers essential services and private in-home care to ensure their health, safety, and comfort when you are not there. Or they may need additional care to what you're already providing, affording you some much needed respite. 
Tackling light household chores, assisting with medication reminders, or helping with personal grooming and hygiene are all types of tasks that Blue Water Homecare is eager and equipped to handle. 
Our experienced senior care experts come to your home in Austin, or the surrounding areas, and offer companionship and support.
Receiving quality and trusted care they need while at home typically provides seniors with an important sense of independence that they often still crave.
What Sets Our Homecare Services Apart from Others?
At Blue Water Homecare, we believe our assisted homecare surpasses other senior homecare agencies and exceeds industry standards. 
Summary
Service Type
Provider Name
Blue Water Homecare
,
660 S Bagdad Rd Ste 210
,
Leander
,
Texas
-
78641
,
Telephone No.512-872-2955
Area
Description
We offer essential services and private in-home care to ensure your loved ones' health, safety, and comfort when you are not there.
Ways in which we strive to best serve you and your loved ones include:
Staffing our team with experienced providers, including our manager who is a Registered Nurse with more than 25 years dedicated to geriatric care
Uniquely tailoring each care plan to your exact needs–we acutely understand that there is no 'one size fits all' for senior at-home healthcare
Always exhibiting the utmost sensitivity and respect towards the aging process and subsequent end-of-life journey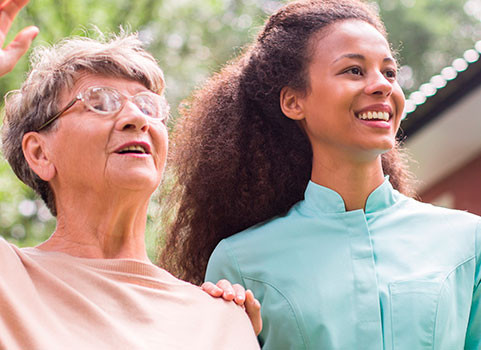 Homecare Planning for Austin Seniors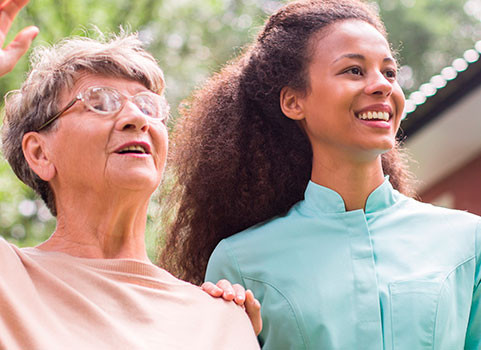 We realize it can be a difficult process to invite someone into your home to care for a loved one. And we want to make this transition of care as easy as possible for you and your family. 
Here is what Blue Water Homecare does to earn your trust and start our relationship off on the right foot:
Assigns a nursing staff member to assess your needs, evaluate your home setting, and create an Individualized Care Plan
Offers complete transparency and immediate real-time updates on your loved one's care via our convenient, easy-to-use online client portal

 — this is especially helpful if you are managing their care from a distance
Cooperates and communicates seamlessly and efficiently with other service providers or medical professionals involved in your care
Offers 24-hour/7-day a week accessibility to our team members
Providing Quality Home Health Care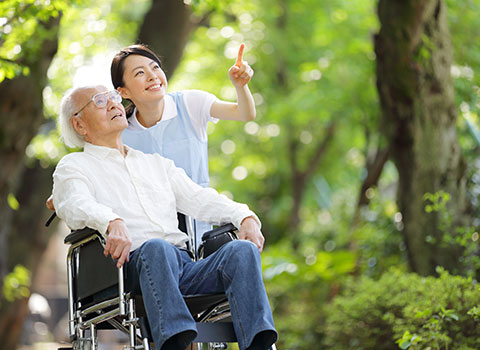 Here is a sample of our potential services:
Bathing & Grooming

Medication Reminders

Incontinence Care

Light Housekeeping & Meal Preparation

Errands & Grocery Shopping

Escort to Appointments

Rehabilitation Compliance

Sitter Services In Home or At Facility

Respite Care

End-of Life-Support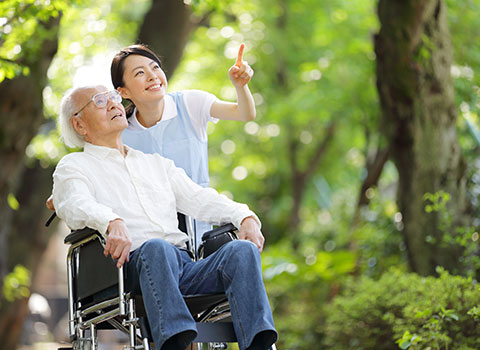 Homecare FAQ
To help you make the most informed decisions, we have provided a list of some of our most commonly asked questions and answers to help you better understand our home care services. If your question isn't covered here, please contact us so that we can assist you.
How do I know if my loved one needs homecare?
If you notice your loved one's ability to care for themself has declined, such as losing weight, missed appointments, unkempt clothing, forgetting to take medication, decline in housekeeping, or unopened mail piling up, home care can help.
What kind of homecare services do you provide?
Our qualified caregivers are there to help you or your loved one with most tasks that you require. This includes light housekeeping, medication reminders, assisting with personal hygiene, and more. Caregivers can also provide a sense of companionship by watching movies, playing music, or reading books with your loved one at their request.
What are the benefits of homecare?
Home care allows families to have reassurance that their loved one will be cared for and looked after. When your loved one is safe and comfortable in their own home, the risk for more doctor's visits and hospitalization greatly decreases. Home care also allows your loved one to regain confidence and independence while ensuring their safety.
Who can receive home care?
Anyone who requires assistance to live more independently at home. While most of our patients are seniors, there is no age restriction on who can benefit from home care.
What is the difference between homecare and home healthcare?
Home care provides non-medical services to assist those who need extra help around their home and with personal tasks. Home healthcare involves medically trained nurses providing healthcare services at home instead of at a doctor's office or hospital. Our home care caregivers will not provide medical services to you or your loved one and are not trained to do so.
Can I change my homecare schedule?
Yes! Our goal is to make a plan that works for the family. We will do everything we can to make sure that your home care schedule accommodates your needs. If your initial schedule no longer works for you, contact us at our office to get the schedule change process started.
How quickly can my homecare services begin?
We are able to engage very quickly and your services can begin as soon as you need them. After your initial consultation and completion of the required documentation, you can set up a schedule with your caregiver to start providing services as soon as possible.
How are your caregivers selected?
Our team has years of training and experience in home care and healthcare, which means we know exactly what to look for when we select our caregivers. Our caregivers are compassionate individuals with a drive to provide services to those in need. Additionally, our caregivers go through a rigorous screening process that involves criminal and abuse background checks.
Can I choose my caregiver?
It's important that you or your loved one feels comfortable with their caregiver. At your initial consultation, we gather all of the information that we need to determine which one of our caregivers will best meet your needs. We work diligently to match each family with the right caregiver(s) based on client schedules and needs. If the caregiver does not meet your expectations for any reason, we can easily assign you a different one to ensure that you are 100% comfortable and satisfied.
What if my caregiver is sick and can't make it?
Caregivers may experience illnesses and emergencies. If your caregiver cannot make it, we will provide a temporary replacement to ensure that your needs are still being met.
All of our services can be customized for Dementia and Parkinson's Disease clients as well as adapted for care at a residential facility.   
CONTACT US for a free in-home assessment or a consultation. Let us introduce your family to the Blue Water family and show you how your loved one can continue to live life at home.
Summary
Service Type
Provider Name
Blue Water Homecare
,
660 S Bagdad Rd Ste 210
,
Leander
,
Texas
-
78641
,
Telephone No.512-872-2955
Area
Description
We offer essential services and private in-home care to ensure your loved ones' health, safety, and comfort when you are not there.