When To Consider Hospice Care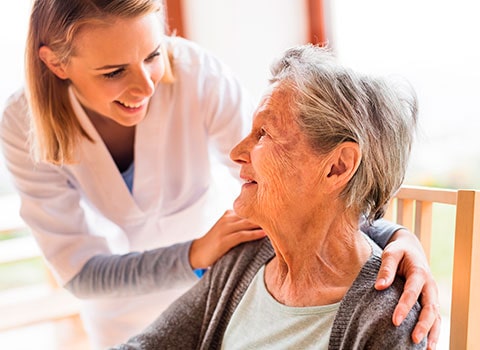 The decision to seek hospice care for a loved may be daunting. Knowing when to forge ahead or halt all medical treatment and focus on sustaining comfort and quality of life is a struggle for so many families.
Our experienced team of hospice professionals at Blue Water Hospice can help guide you in making plans to best fit your family and loved one's needs. 
We conveniently offer hospice care and are able to offer support services to those receiving palliative care.
Differences Between Hospice Care and Palliative Care
Hospice care aims to improve the quality of life and ensure comfort when medical treatment is no longer effective. It is sought out when approaching the end of life and/or when faced with an estimated life expectancy of six months or less following a serious illness.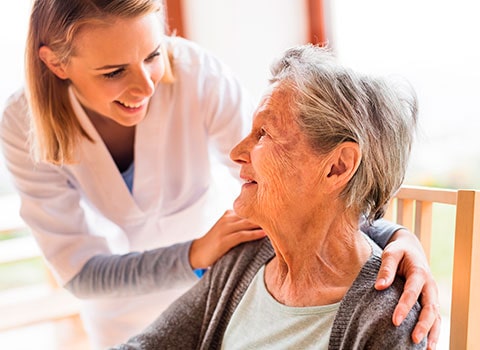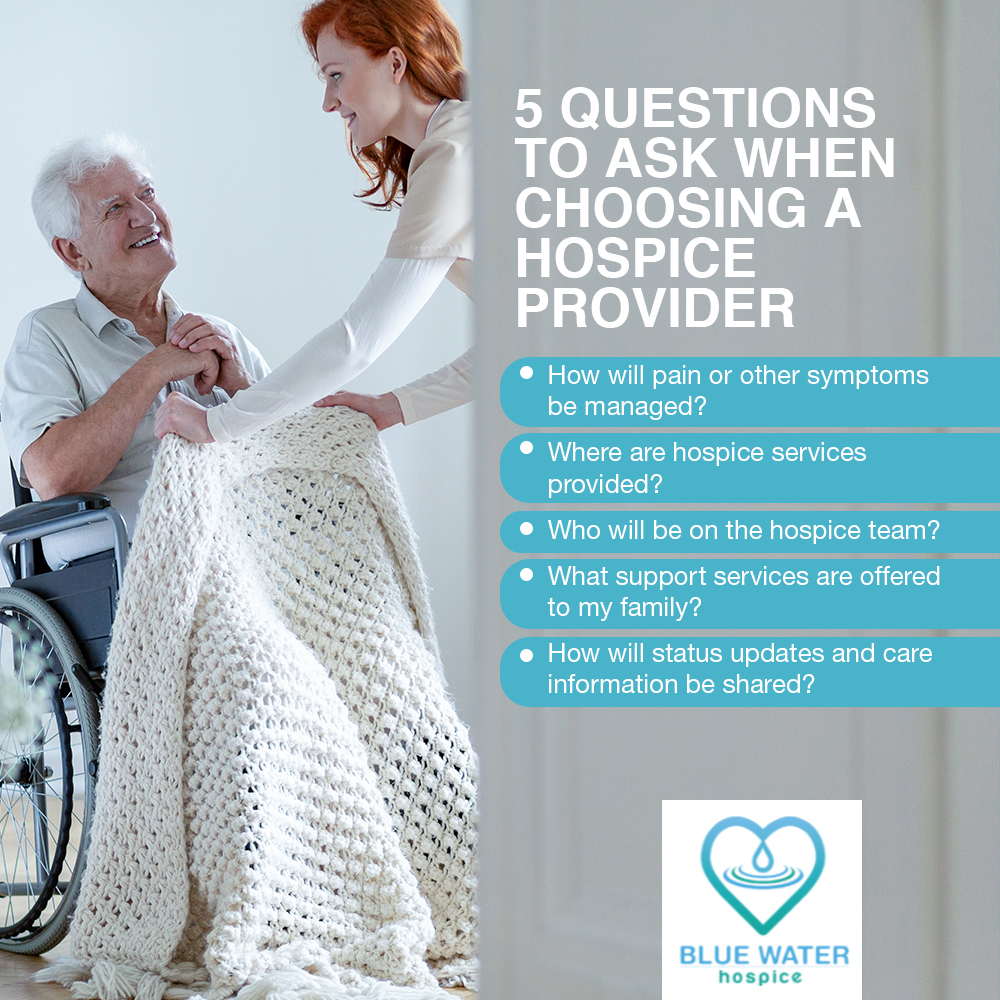 Hospice care is most frequently associated with seniors or cancer patients who have limited hope for a cure, but it can serve as a comforting option for anyone at any age wishing for a sense of calm and respite in their final days. Hospice services are provided to individuals in many care settings including their home, care community, skilled nursing facility, and hospital.
Both hospice care and palliative care blend input from multiple sources in order to create the best possible plan for your loved one. Blue Water Hospice adopts a team-oriented approach as we coordinate directives amongst your doctors/nurses, spiritual providers, family members, and the patient at the center of care.
Like hospice care, the focus of palliative care is to ease any pain or discomfort associated with aging or a serious illness.
However, palliative care differs in that it helps people living with any stage of an illness who are still actively pursuing medical treatments and who are not imminently nearing their end of life. It is an additional form of support to help someone, and their family, cope with the ongoing physical and mental challenges of a serious illness. While we do not provide palliative care services, our non-medical caregivers at Blue Water Homecare are able to support those patients who are receiving palliative care.
Blue Water Hospice can provide hospice care services both privately in your home or at a designated medical or care facility.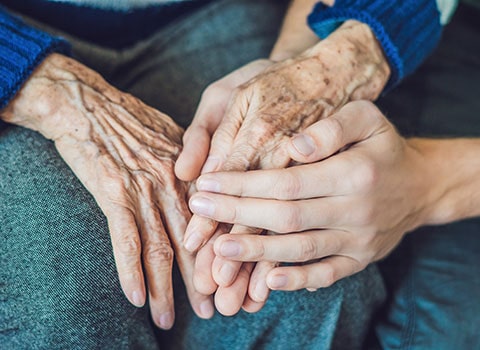 At What Point Should Hospice Care be Considerd?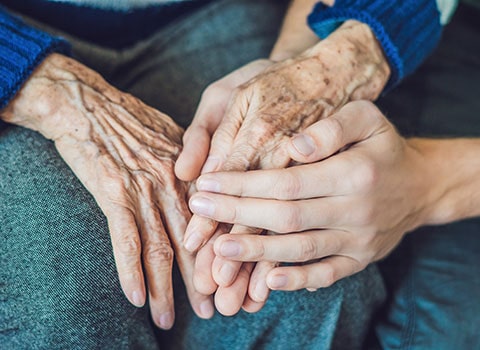 If a loved one is experiencing the following scenarios, Blue Water Hospice recommends considering hospice care intervention:
Rapid decline in health even with supervised medical treatments
Frequent hospitalizations or trips to the ER with no evidence of improvement
Decreased desire to eat, drink, or significant and rapid weight loss
Declining alertness or social and emotional withdrawal from family and friends
Uncontrolled pain
Inability to handle, or has become exhausted by, unsuccessful medical treatments
A strong desire expressed for comfort and peace while living out their final days
Help needed with two or more activities of daily living like eating, bathing, toileting, or dressing.
CONTACT US for a free in-home assessment or a consultation. Let us introduce your family to the Blue Water family and help you take the next step towards end-of-life care.